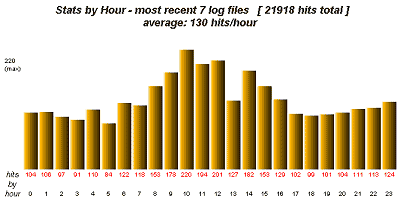 V i s i t o r S t a t s
and
K u d o s

What they're saying about....SUPERCONDUCTORS.ORG
"...really an outstanding site. The content is excellent, and the material is well organized. A first-rate job."
- American Chemical Society
"A very professional website...both in content and aesthetics."
- Jim Ashburn (Member of the UAH team that discovered superconductive YBCO in 1987.)
"...an excellent and comprehensive review of superconductivity. Well done!"
- Dr. Henri A. Radovan, National High Magnetic Field Laboratory, FSU
An "excellent source of superconductor information."
- Dean Peterson, Leader, Superconductivity Technology Center, Los Alamos National Laboratory
"Comprehensive and easy-to-understand...a truly excellent site"
- McMaster University, Canada
"...easily the best [site] for superconductivity on the Net. Very informative. Easy to understand and use."
- LearningAlive, U.K.
"...an excellent site to learn about superconductors."
- Fermi National Accelerator Laboratory
"This website is top-of-the-line. Every area...is covered."
- University of Prince Edward Island, P.E.I., Canada
"...THE website for superconductivity."
- Michael Sander, Ass't Program Manager SUPRA
"Whatever you want to know about superconductors, you can find it either on this site or via it."
- NewScientist.COM
"...a very well organized, professional quality site with very authentic information. "
- Thomas Kodenkandath, Ph.D., Principal Scientist, American Superconductor
"Wonderful! And very well organized."
- Sreeparna Mitra, Iowa State University High Tc Update
"Great site. Brilliant!"
- University of New South Wales, Sydney, Australia
An "...excellent website."
- Dr. J.E. Hirsch, Dept. of Physics, University of California at San Diego
"I just discovered your site - it is amazing!"
- Ron Brown, Physics Dept., Cal Poly State University
"Excellent web pages. I very much like your site."
- Dr. Alan W. Hewat, Diffraction Group Leader, I.L.L., France
"Thanks for putting such a great page on the Web. It helped in quite a lot of discussions..."
- Harald Merkel, Assoc Prof., Chalmers University, Sweden
"The most complete website resource tracking superconductivity."
- Einsite.NET
"Talk about a great resource! Also...a wonderful glossary."
- Williamette University, Salem, Ore.
"Incredible website."
- J.C. Davis Group, Dept. of Physics, U.C. Berkeley
"A complicated and abstract topic...made approachable by the author."
- Expert Picks at Searchopolis.COM



A great deal is known about visiting trends to SUPERCONDUCTORS.ORG based on data compiled by a web-tracking service. Typically about 500 people drop by each day. Most are students, members of industry, or stock market investors. The highest single-day total of 21,404 visitors occurred on October 12, 2009. The highest one-week total was 45,893 during the 7 days between Oct. 10-16, 2009. (Coinciding with the announcement that superconductivity had been observed above 250 Kelvin.)
Some people return many times, with the "Links" and "Terms" pages being bookmarked and re-visited most. Pages that get printed most often include "History", "Type 1", and "Uses". The most popular graphic is the cooper-pair animation. Below are some more statistics we thought you might find interesting.

Pages Browsed Most Often:



#1. Uses for Superconductors
||||||||||||||||||||||||||||||||||||||||||||||||||||||||||||||||||||||||||||||||||||||||||||||||||||||||||||||||||||||||||||||||||||||||||||||||||||||||||||||||||
#2. The History of Superconductors
||||||||||||||||||||||||||||||||||||||||||||||||||||||||||||||||||||||||||||||||||||||||||||||||||||||||||||||||||||||||||||||||||
#3. Type 1 Superconductors
||||||||||||||||||||||||||||||||||||||||||||||||||||||||||||||||||||||||||||||||||||||||||||||||||||||||||||||||
#4. Type 2 Superconductors
|||||||||||||||||||||||||||||||||||||||||||||||||||||||||||||||||||||||||||||||||||||||||||||||||||||||||
#5. Superconductor Links
||||||||||||||||||||||||||||||||||||||||||||||||||||||||||||||||||||||||||||||||||||||||||||
#6. Superconductor Terminology
||||||||||||||||||||||||||||||||||||||||||||||||||||||||||||||||||||||||||||||||||||

Regions Visiting Most Often:



#1. U.S.
|||||||||||||||||||||||||||||||||||||||||||||||||||||||||||||||||||||||||||||||||||||||||||||||||||||||||||||||||||||||||||||||||||||||||||||||||||||||||||||||||||||||
#2. Europe
||||||||||||||||||||||||||||||||||||||||||||||||||||||||||||||||||||||||||||||||||||||||||||||||||||||||||||||||
#3. Australia/New Zealand
||||||||||||||||||||||||||||||||||||||||||||||||||||||||||||||||||||||||||
#4. Asia/Japan/Taiwan
|||||||||||||||||||||||||||||||||||||||||||||||||||||||||||||||||||
#5. Canada/Mexico/South America
|||||||||||||||||||||||||||||||||

Most Prevalent IP Sources:



#1. Educational Institutions
||||||||||||||||||||||||||||||||||||||||||||||||||||||||||||||||||||||||||||||||||||||||||||||||||||||||||||||||||||||||||||||||||||||||||||||||||||||||||||||||||||||
#2. Private/Business
||||||||||||||||||||||||||||||||||||||||||||||||||||||||||||||||||||||||||||||||||||||||||||||||||||||||||||||||||||||||||||
#3. Government/Military
||||||||||||||||||||||||||

Frequent Referers (not ranked):



Britannica.COM Online Encyclopedia
Microsoft Encarta Online Encyclopedia
Annotated Physics Encyclopedia (M.I.T.)
Jones Telecommunications & MultiMedia Encyclopedia
Encyclopedia Virgilio (Italy)
WordIQ Encyclopedia
Wikipedia (International)
Brainy Encyclopedia
The Free Dictionary




Ames Lab
Argonne National Laboratory
Brookhaven National Laboratory
Fermi National Accelerator Laboratory
Oak Ridge National Laboratory
Pacific Northwest National Laboratory
Lawrence Berkeley National Laboratory
NASA Electromagnetic Physics Laboratory
CERN (Switzerland)
SUPRA (Germany)
Forschungszentrum Karlsruhe (Germany)
Okazaki National Research Institute (Japan)
Superconducting Josephson Device Laboratory (Japan)
KEK High Energy Accelerator Research Org. (Japan)
National Institute of Nuclear Physics at Genoa (Italy)




National Education Association (NEA)
Nobel Prize Museum
Center for the Study of Technology and Society
U.S. D.O.E. Office of Scientific & Tech. Information
Institute for Scientific Information
American Chemical Society
American Physical Society
American Institute of Physics
Engineering.COM
Science Magazine
Eisenhower National Clearinghouse
USDA - Best Sites in Science
Great Science Sites (Georgia Department of Education)
FirstScience.COM
Science Oxygen
Alliance for Life-Long Learning
NOACSC Education Services (Ohio)
Education World
SCIED.NET
Alllearn.ORG
DroppingScience.COM
Villiers Park Educational Trust (UK)
Oak Meadow (Homeschool Curriculum)
AcademicPress.COM
OpenQuestions.COM
Physical Sciences Resource Center
Merlot Educational Resources
Harcourt College Publishers
Pearson Education Publishers (Canada)
Thomson-Nelson Publishing (Canada)
TeacherLibrarian.COM
The Internet Foundation
PSI Gate (UK)
Learning Alive (UK)
Science Net
Geometry Net
273 (Science Week)
Science on the Web
MatWeb
HTCS.ORG
The Chemistry Societies Network
ChemLin (Germany)
ChemNet (China)
The BBC (UK)
People's Daily (China)
Science Canada
Australian Academy of Science
Learning Materials Production (Australia)
OLA3 (Open-School)
Sci-Quest
StudyWeb.COM
Cool-Fact.COM
Manufacturing.NET
Learning Kingdom
Thinkwell.COM
PhysicsCentral.COM
Search4Science.COM
The Physics HyperTextBook
Einstein TV
The Hitmill
The Gravity Society
Mad Scientist Network
Librarian's Index to the Internet
Teacher-Librarian.COM
Innovative Teaching/SurfAquarium
Space Station 42
Web World for Educators
Gary Richert's Science Websites
Kathi Graham's Guide to Superconductor Resources
ScienceMan.COM
HowStuffWorks.COM
KIDS Online Resources
Superstrings and Other Things
Journal of Bioelectromagnetic Medicine
Grau-Hall Scientific
W. H. Freeman Publishing
IPODayTrading.COM




European Network for Superconductivity - SCENET
THEVA (Germany)
NMR News (Germany)
VDI-Supraleiternet (Germany)
ETH Materials (Switzerland)
BioMag Laboratory (Finland)
The Finnish Defence Forces webservice (Finland)
Conductus
Superconductor Technologies
ZT Services Thermoelectric Links
NMR Spectroscopy Now




Harvard University
Georgia State University
University of Wisconsin
Michigan State University
Cornell University
Stanford University
California Institute of Technology
University of California at Los Angeles
University of California at Berkeley
University of California at Riverside
Baylor University
Arizona State University
University of South Dakota
Princeton University
Purdue University
Duke University
Massachusetts Institute of Technology
University of Miami
University of Florida
Florida State University
University of Minnesota
University of South Carolina
University of Washington
University of Virginia
University of Akron
Augustana College
Colorado State University
University of Colorado
Southern Oregon University
Southern Illinois University
University of Illinois at Urbana-Champaign
University of Texas at Austin
Texas A&M University
St. Lawrence University
Worcester Polytechnic Institute
Rider University
Bradley University
Morgan State University
Columbus State University
Bismarck State College
Case Western Reserve University
Southern Connecticut State University
Reed College
Boston College
Williamette University
Northwestern University
University of Maryland
Indiana University
Vanderbilt University
Syracuse University
Kettering University
University of Vermont
Mississippi State University
University of Cincinnati
Pomona College
Swarthmore College
University at Albany
Monmouth University
Virginia Military Institute
Rochester Institute of Technology
Hiram College
Le Moyne College
Benedictine College
Tulsa Community College
Rowan University
Coastal Carolina University
Fort Valley State University
Lewis-Clark State College
Le Moyne College
Griffin Technical College
Okanagan University
Ferris State University
Lehigh University
Mount Holyoke College
Christian Brothers University
New Jersey Institute of Technology
Rensselaer Polytechnic Institute
Maine Maritime Academy




Leiden University (The Netherlands)
University of Amsterdam (The Netherlands)
T.U. Delft (The Netherlands)
University of Oslo (Norway)
Norwegian University of Science and Technology (Norway)
Aarhus University (Denmark)
Technical University of Denmark I.P.G. (Denmark)
Chalmers University of Technology (Sweden)
Swedish University of Agricultural Sciences (Sweden)
Helsinki University of Technology (Finland)
University of Liege (Belgium)
Universität Tübingen (Germany)
Universität Augsburg (Germany)
Universität Bayreuth (Germany)
Universität Dortmund (Germany)
Universität Magdeburg (Germany)
Institut für Festkörperphysik (Germany)
Johannes Gutenberg-Universität Mainz (Germany)
Brandenburgischen Technischen Universität Cottbus (Germany)
Universitätsbibliothek der Freien Universität Berlin (Germany)
Friedrich-Alexander-Universitaet Erlangen-Nürnberg (Germany)
University of Geneva (Switzerland)
Université de Neuchâtel (Switzerland)
Swiss Federal Institute of Technology (Switzerland)
Moscow State University (Russia)
Ioffe Physico-Technical Institute (Russia)
Budapest University of Technology (Hungary)
University of Warsaw (Poland)
Jagiellonian University Institute of Physics (Poland)
University of Rijeka (Croatia)
University of West Bohemia in Pilsen (Czech Republic)
Academy of Sciences of the Czech Republic
Slovak Academy of Sciences
University of Rome (Italy)
University of Padua (Italy)
University of Trento (Italy)
University of Bristol (UK)
University of Durham (UK)
University of Aberdeen (UK)
University of Birmingham (UK)
Imperial College, London (UK)
University College, London (UK)
Queen Mary College, London (UK)
Electric Power Group, Oxford University (UK)
University of Limerick (Ireland)
University of Strathclyde (Scotland)
Trinity College (Canada)
Trent University (Canada)
York University (Canada)
McMaster University (Canada)
Université du Québec (Canada)
University of Alberta (Canada)
University of Toronto (Canada)
University of Guelph (Canada)
University of British Columbia (Canada)
University of Puerto Rico
James Cook University (Australia)
Charles Sturt University (Australia)
Caroline Chisolm College (Australia)
Auckland College of Education (Australia)
Sigillum Universitatis Islandiae (Iceland)
Tel Aviv University (Israel)